Director Partner and Sales Enablement (REMOTE)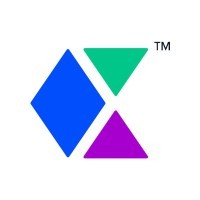 Cyware
Sales & Business Development
Remote · United States
Posted on Friday, May 26, 2023
About Cyware
Cyware is a venture-backed organization, headquartered in New York City. The firm was founded by innovative practitioners to solve the massive-scale cybersecurity challenges they saw daily while working for leading global banks and technology organizations.
Cyware is disrupting the cybersecurity operations market with innovation that gives the firm claim to being the far-and-away ONLY company capable of delivering technology to build cyber fusion centers for customers in large enterprises and the mid-market.
Cyware is in hyper-growth mode. Your next opportunity starts here!!
Built on innovation designed by SecOps practitioners and cybersecurity leaders, Cyware offers multiple technologies within its next-generation platform, including advanced threat intelligence solutions (TIP) for large and small security teams, vendor-agnostic security automation (SOAR), and security case management. As a result, organizations are able to increase speed and accuracy while reducing costs and analyst burnout. Cyware's Virtual Cyber Fusion solutions make secure collaboration, information sharing, and enhanced threat visibility a reality for enterprises, sharing communities (ISAC/ISAO), MSSPs, and government agencies of all sizes and needs.
About you:
You can lead on strategic and tactical initiatives

You are hungry, inquisitive, proactive, energetic, and driven

You have a growth mindset and are committed to delivering results

You thrive in a fast-paced, collaborative environment
Why We Are Hiring:
The Sales and Partner Enablement Director will provide a central point of information accountability for various functions, including sales, partners, marketing, engineering, customer success, service delivery, etc. enabling information access, building reusable materials, and other resources to drive Cyware's growth and success. In addition provide Cyware Partners with the training and resources required to effectively promote, sell Cyware solutions and grow partners' professional services among their customer base. Furthermore, develop and execute impactful, data-driven solutions to power the information base. The Success in this roles is measured by the overall positive business impact, partner ecosystem growth, and enhanced cross-functional collaborations that results in increase business growth, and streamlined information access to all stakeholders.
Come join an exciting startup company in the cybersecurity space that just completed its $30 million Series B funding!
What You Will Do:
Understand and align goals and information enablement metrics with those of the channel partners, sales, marketing, product, engineering, delivery teams, and the business overall.
Develop practices to provide partners with the training, information access and resources needed to promote and sell Cyware products and services effectively.
Ensure, partners will lead the implementation of Cyware Products and services, including cloud/on-prem infrastructure setup, configuration, use case design, and L1 support services.
Create a clear Information Enablement strategy that aligns with Cyware's goals and objectives.


Plan, organize and set goals
Create Target Groups, identify regions based on research
Expertise in content development
Developing best practices and SOPs
Experience in partner onboarding and launch

Coordinate and liaise between Sales Enablement, customer success, marketing, and engineering teams in understanding the information landscape and develop succinct solutions to make the information drive value creation.
Support sales directors, sales engineering, marketing, cyware academy, and customer success organizations with product fact sheets, services, reusable templates, slick sheets, case studies, and other collaterals. Build a searchable content strategy to ensure every department can leverage the benefits.
Identify the most valuable and effective channels and content formats for sales collateral to support customers, partners, sellers, and sales management.


Know where content is stored to support marketing and sales
Provide governance and control
Bridge the gap between functions
Understand the content needs and amalgamate research and findings to produce consumable information
Perform SWOT analysis to identify opportunities
Gather feedback from all sources and improve the enablement program

Structure cross-functional collaboration, with clear feedback loops, between all customer-facing teams (not just marketing and salespeople.)
Build trusted relationships with partners, sales directors, project managers, engineers, solution architects, etc. Become a subject matter expert around organizations' content and classification strategy.
Ability to coach and guide resources on a daily basis to improve efficiencies.
Provide effective onboarding and training programs for all resources within the organization based on their function by developing a knowledge management solution.
Coordinate educational content for ongoing training. Identify opportunities to build corporate information programs to elevate organizational knowledge.
Facilitate content creation, build metadata around existing content, centralize all resources into a cohesive consumable program.
Gather and relay feedback to continuously iterate on the enablement strategy.
Use performance data to identify knowledge or skill gaps across teams.
Who You Are
5+ years experience in content development, classification, template development, marketing collateral, and metadata development
2+ years of experience as a sales and partner enablement lead/expert
Bachelor's degree with a focus on information technology and proficiency in English
Excellent communication skills, written and verbal. Ability to conduct seminars and workshops with a larger audience.
Excellent content management, and content creation skills
Experience building sales training content and training programs, especially coaching sellers or other customer-facing teams.
Experience building a sales and partner enablement program
Cybersecurity Industry exposure is a plus
Demonstrate expertise with one or more content management tools and technologies
Experience conducting workshops, training programs and coaching partners, sales, internal employees regarding industry trends and best practices
Proficiency in Google suite or Microsoft office suite is essential
Deep knowledge in building content strategy around information lake (data lake) and sourcing distributed content to build knowledge management program
Ability to interpret insights from data, having strong analytical skills, and an ability to balance data-driven and user-provided feedback as well as the ability to partner with sales operations to further operationalize a data-driven approach
We're a lean team, so your impact will be felt immediately. If this all sounds like a good fit for you, why not join us?
You'll love working at Cyware because
We value balance. We are committed to providing an environment in which you can balance great work with a great life. You'll have a competitive PTO structure and holidays covered.
We're not just employees. We're people. We offer 401(k) match, insurance coverage (health, vision, and dental), and reimbursements for your home office.
We'll invest in your career. Our company's growing quickly, and we'll give you the opportunity to do the same. You'll have access to a number of professional development opportunities so that you can keep up with the company's evolving needs.
We offer competitive compensation packages. We deeply value the talent our team brings to the table and believe that fair and equitable total compensation packages are part of our commitment to everyone who works here.
And so much more…
EEO Statement:
Cyware is dedicated to hiring a diverse workplace that celebrates an inclusive culture and a sense of belonging. As an equal opportunity employer, we do not discriminate based on race, color, religion, sex (including pregnancy, gender identity, gender expression, and sexual orientation), national origin, age, veteran status, genetic information or disability.
How to Apply
Apply right here. You've found the application!