Sr. Manager of Marketing Communications (REMOTE)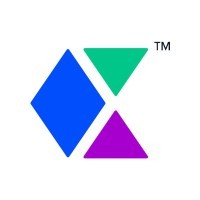 Cyware
Marketing & Communications
Remote · United States
Posted on Tuesday, May 23, 2023
About Cyware
Cyware is a venture-backed organization, headquartered in New York City. The firm was founded by innovative practitioners to solve the massive-scale cybersecurity challenges they saw daily while working for leading global banks and technology organizations.
Cyware is disrupting the cybersecurity operations market with innovation that gives the firm claim to being the far-and-away ONLY company capable of delivering technology to build cyber fusion centers for customers in large enterprises and the mid-market.
Cyware is in hyper-growth mode. Your next opportunity starts here!!
Built on innovation designed by SecOps practitioners and cybersecurity leaders, Cyware offers multiple technologies within its next-generation platform, including advanced threat intelligence solutions (TIP) for large and small security teams, vendor-agnostic security automation (SOAR), and security case management. As a result, organizations are able to increase speed and accuracy while reducing costs and analyst burnout. Cyware's Virtual Cyber Fusion solutions make secure collaboration, information sharing, and enhanced threat visibility a reality for enterprises, sharing communities (ISAC/ISAO), MSSPs, and government agencies of all sizes and needs.
About you:
You can lead on strategic and tactical initiatives

You are hungry, inquisitive, proactive, energetic, and driven

You have a growth mindset and are committed to delivering results

You thrive in a fast-paced, collaborative environment
Why We Are Hiring:
Cyware is seeking to expand its marketing team with the addition of an experienced marketing communications and content marketing leader. This position will spearhead efforts to articulate and disseminate Cyware's unique value proposition by driving a wide range of content projects from concept through completion.
Come join an exciting startup company in the cybersecurity space that just completed its $30 million Series B funding!
What You Will Do:
Content Development:
Leading in developing focused messaging themes/storylines that can be leveraged consistently across content for extended periods of time
Managing a content pipeline, calendar, and deliverables
Expanding on source content provided by Product Marketing and other stakeholders
Drafting, editing, and publishing core content, white papers, case studies, data sheets, blogs, and other original thought leadership material
Supervising and guiding production writers and designers in our India team
Web & Digital Content:
Drafting, editing, monitoring, and updating website content
Working with Lead Gen team to monitor and adjust message effectiveness
Managing website resource libraries
Creating source content for social posts
Design, Production, Distribution:
Managing updates to corporate branding, templates, and style guides
Overseeing consistent design and production of published collateral
Managing slide templates and presentations for consistency
PR:
Managing external PR agencies in the US and globally as needed
Drafting, managing reviews, and publishing press releases
Managing and editing awards submissions
Compiling, editing, and collaborating with experts on articles for external publication
Managing rapid response opportunities, submissions, and approvals
Sales Enablement:
Building and managing a Sales Resources Library or portal
Managing and updating core sales decks, collateral, and other resources
Supporting sales teams with customized content for specific opportunities
Drafting, publishing, and managing channel collateral & co-branded assets
Who You Are
3-5+ years of enterprise marketing experience in content creation and lead generation
Minimum of 2 years of experience in the cyber security space.
Experience in leading the writing, compiling, collaboration, editing, design, and production of effective marketing content including papers, blogs, case studies, data sheets, web content, sales collateral, slide decks, channel collateral, press releases, speaking abstracts, awards submissions, videos, and webinars.
Effective collaboration with a global team of content contributors, product experts, technologists, writers, and designers to create compelling and engaging content, including working closely with the Lead Generation team to ensure that all content is effectively being consumed, generating leads, and optimized for SEO.
We're a lean team, so your impact will be felt immediately. If this all sounds like a good fit for you, why not join us?
You'll love working at Cyware because
We value balance. We are committed to providing an environment in which you can balance great work with a great life. You'll have a competitive PTO structure and holidays covered.
We're not just employees. We're people. We offer 401(k) match, insurance coverage (health, vision, and dental), and reimbursements for your home office.
We'll invest in your career. Our company's growing quickly, and we'll give you the opportunity to do the same. You'll have access to a number of professional development opportunities so that you can keep up with the company's evolving needs.
We offer competitive compensation packages. We deeply value the talent our team brings to the table and believe that fair and equitable total compensation packages are part of our commitment to everyone who works here.
And so much more…
EEO Statement:
Cyware is dedicated to hiring a diverse workplace that celebrates an inclusive culture and a sense of belonging. As an equal opportunity employer, we do not discriminate based on race, color, religion, sex (including pregnancy, gender identity, gender expression, and sexual orientation), national origin, age, veteran status, genetic information or disability.
How to Apply
Apply right here. You've found the application!