Customer Success Manager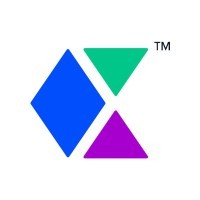 Cyware
Bengaluru, Karnataka, India
Posted on Thursday, November 17, 2022
yware is where you belong!
Cyware offers the technology organizations need to build a virtual cyber fusion center. With separate but integrated solutions including an advanced threat intel platform (TIP), vendor-agnostic security automation (SOAR), and security case management, organizations are able to increase speed and accuracy while reducing costs and analyst burnout. Cyware's virtual cyber fusion solutions make secure collaboration, information sharing, and enhanced threat visibility a reality for enterprises, sharing communities (ISAC/ISAO), MSSPs, and government agencies of all sizes and needs.
Come join an exciting startup company in the cybersecurity space that just completed their $30 million dollar Series B funding!
We're a lean team, so your impact will be felt immediately. If this all sounds like a good fit for you, why not join us?
What You Will Do
Work closely with Sales teams to transition the account from Pre-Sales to the Customer Success Management program and identify expansion opportunities
Work with customers to establish critical goals and other key performance indicators for Go-live
Establish measurable criteria for success based on customer goals thereby building organizational alignment with product management and onboarding for Go-live
Consistently meet and exceed weekly, monthly, and quarterly engagement goals for providing touch points for existing customers
Work closely with Sales teams to identify Upsell and Cross-sell opportunities
Drive customer satisfaction programs to ensure customer satisfaction, account renewal, and account growth
Conduct Strategic Business Reviews (EBRs and QBRs) to understand customer lifecycle milestones, communicate the value of our product, and showcase ROI
Provide regular customer status updates to the Cyware Leadership Team, including high-risk customers and customers with high upsell potential
Assist customers with identifying and defining use cases for Cyware products
Enure seamless product deployment and customer onboarding in stipulated timeframe while working closely with Sales, Product Management, Engineering, and Solutioning teams
Ensure high customer satisfaction by surveying customers and adjusting to increase customer satisfaction based on their feedback
Document the findings from customer interactions and communicate them to various internal teams
Continuously monitor and review customer engagement analytics and indulge in forward planning to mitigate potential risks
Understand customer pain points and help drive escalations by coordinating between Product Management, Engineering, and Customer Support teams
Integrate retention, adoption, user experience and happiness as part of customer engagement strategy
Partner with internal teams including Sales and Marketing to plan outreach campaigns based on customer interests
Coordinate with relevant internal stakeholders to ensure delivery of new features and custom requirements
Work with customers to maximize customer value realization by ensuring a productive partnership
Demonstrate the fundamental understanding of Cyware technology through product demonstrations and presentations and articulate the advantages of our solution against competitors
Develop a trusted relationship with customers and develop them into reference customers advocating strongly on behalf of Cyware
What We Are Looking For
Strong background working in a customer-facing environment and driving initiatives to improve customer satisfaction in a highly technical environment
3+ years relevant work experience in the field of Project Management, Post-Sales Customer Support/Service, Professional Services, Consulting, or Account Management roles; Experience in cybersecurity industry an added advantage
Minimum Bachelor's degree in Computer Science or related technical field; MBA Preferred
Strong customer management skills with ability to influence customer decisions
Ability to learn fast, shift directions even faster and work collaboratively on a highly effective team
Willingness to learn and understand our solutions and being able to teach the product to our customers
Experience in managing Fortune 500 customers in enterprise software space
Extremely organised with the ability to manage multiple customers remotely
Superior customer facing skills and ability to establish executive level relationships
Comfortable working in extended time zones to align with the global team and in a fast paced environment
Highly motivated self-starter with competitive personality and strong attention to detail
Team player with a desire to work in a fast-paced, goal-oriented high growth environment
Exceptional communication skills, both oral and written
Excellent time management skills and the ability to multi-task across multiple assignments
You'll love working at Cyware because
We value balance. We are committed to providing an environment in which you can balance great work with a great life.
We're not just employees. We're people. We offer health insurance coverage and reimbursements for your home office.
We'll invest in your career. Our company's growing quickly, and we'll give you the opportunity to do the same. You'll have access to a number of professional development opportunities so that you can keep up with the company's evolving needs.
We offer competitive compensation packages. We deeply value the talent our team brings to the table and believe that fair and equitable total compensation packages are part of our commitment to everyone who works here.
And so much more…