IT Administrator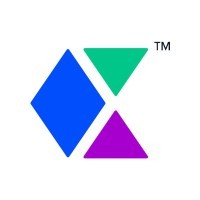 Cyware
Full-time
Bengaluru, Karnataka, India
Posted on Thursday, November 17, 2022
Cyware is where you belong!
Cyware offers the technology organisations need to build a virtual cyber fusion center. With separate but integrated solutions including an advanced threat intel platform (TIP), vendor-agnostic security automation (SOAR), and security case management, organizations are able to increase speed and accuracy while reducing costs and analyst burn out. Cyware's virtual cyber fusion solutions make secure collaboration, information sharing, and enhanced threat visibility a reality for enterprises, sharing communities (ISAC/ISAO), MSSPs, and government agencies of all sizes and needs.
Come join an exciting startup company in the cybersecurity space that just completed their $30 million dollar Series B funding!
We're a lean team, so your impact will be felt immediately. If this all sounds like a good fit for you, why not join us?
What You Will Do
Promote and maintain server patch management practices.
Support and maintain Active Directory.
Set up accounts and workstations.
Must be responsible for installing new systems and assessing and implementing upgrades as needed.
Maintain the software and hardware licensing to ensure conformance.
Conduct network troubleshooting to segregate and identify general network problems.
Support in workflow evaluation and improvement.
Manage the purchase of inventory related to hardware, software and other IT  supplies.
Ensuring security and efficiency of IT infrastructure.
Administration of Teamcenter, including license management, Teamcenter  Installation, Configuration, Customization, Deployment of templates, maintenance and update Teamcenter patches.
Experience in Active Workspace latest versions installation and configuration. • Should be strong in Networking - troubleshooting router issues, Firewall / windows networking, DNS, DHCP & router configuration.
Address operational systems issues including file and share permissions, user accounts, and installing applications.
What Are We Looking For
2+ years of experience as an IT Administrator in troubleshooting problems, configure & install hardware and software, implement backup processes and assess systems for upgrades or replacement.
IT Administrator to oversee and maintain all aspects of computer infrastructure.
Maintaining networks, servers, and security programs and systems.
Experience in using Mosyle Business Console.
To manage the upgrade and installation of new hardware and software.
Perform troubleshooting to address any problems with computer systems, and potential threats to a company's network.
You'll love working at Cyware because
We value balance. We are committed to providing an environment in which you can balance great work with a great life.
We're not just employees. We're people. We offer health insurance coverage and reimbursements for your home office WIFI.
We'll invest in your career. Our company's growing quickly, and we'll give you the opportunity to do the same. You'll have access to a number of professional development opportunities so that you can keep up with the company's evolving needs.
We offer competitive compensation packages. We deeply value the talent our team brings to the table and believe that fair and equitable total compensation packages are part of our commitment to everyone who works here.
And so much more…