Solution Engineer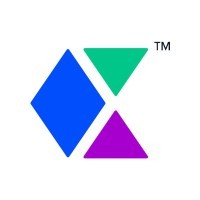 Cyware
Full-time
Bengaluru, Karnataka, India
Posted on Thursday, November 17, 2022
Cyware is where you belong!
Cyware offers the technology organizations need to build a virtual cyber fusion center. With separate but integrated solutions including an advanced threat intel platform (TIP), vendor-agnostic security automation (SOAR), and security case management, organizations are able to increase speed and accuracy while reducing costs and analyst burnout. Cyware's virtual cyber fusion solutions make secure collaboration, information sharing, and enhanced threat visibility a reality for enterprises, sharing communities (ISAC/ISAO), MSSPs, and government agencies of all sizes and needs.
Come join an exciting startup company in the cybersecurity space that just completed their $30 million dollar Series B funding!
What You Will Do
Serve as the security solution architect / engineer responsible for the planning and design of both on-prem and cloud-based infrastructure solutions and complex POCs simulating customer environments.
Lead research, development, and adherence to application standards and patterns, application portfolio strategy for solutions, security tools integrations, and infrastructure.
Serve as a Lead Security Architect on project teams (including users, developers), to plan, coordinate, analyze, design, review and implement Cyware's Software.
Participate in the design review process and support the overall Enterprise Architecture Management process.
Support Sales Engineers with solution selling into prospect account base and lead planning, preparation, and execution on strategic deals.
Lead the deployment of Cyware products in the customer's environment
Establish and maintain effective working relationships with clients;  Track industry developments and trends on products, services, relevant information about legacy, existing, and emerging technologies
Understand customer pain points and requirements and propose appropriate solutions
Work with QA and development teams to troubleshoot and resolve complex product issues
Develop Solution Architecture Models and Documentation (key written project deliverable). Oversee and approve the creation of architecture documentation.
Act as a communication channel between the market needs and the development teams for Cyware product enhancements and roadmap creation
Lead and deliver impactful demos and presentations to clearly communicate the uniqueness of the value proposition
Understand the customer use cases and map it to the Cyware products and deliver the end to end working solution to the customer.
Work with the customer to understand the new requirements during the implementation and provide appropriate solutions within the product or suggest new requirements of the product to the engineering team.
What Are We Looking For
Bachelor's Degree and 8+ years of progressive experience in a combination of development, design, infrastructure and/or related IT and Security disciplines.
Must have at least 3 years of direct infrastructure, system, application and/or other security solution architecture experience.
Possess an understanding of both the Incident Response Lifecycle and Threat Intelligence Lifecycle Process.
Exposure to multiple, diverse security integrations and automation (SOAR), security tools (SIEM, EDR, UEBA, TIP, CMDB, NAC, etc.), and processing environments, including cloud and SaaS technologies.
Experience with SIEM Vendors/Tooling such as: Splunk, QRadar, Arcsight, RSA, Exabeam, etc.
Experience with SOAR, IR Vendors/Tooling such as: XSOAR, Phantom, Siemplify, IBM Resilient, Swimlane.
Experience with Threat Intel Vendors/Tooling such as: MISP, Anomali Threatstream, ThreatConnect, Threat Quotient.
Experience with TI Feeds, Enrichment Vendors/Tooling such as: VirusTotal, FireEye, Recorded Future, Hybrid Analysis.
Experience with EDR, Other Vendors/Tooling such as: Tanium, CarbonBlack, Crowdstrike, Symantec, TrendMicro.
Familiarity in scripting and Object Oriented Programming with Python, other programming  languages, and REST APIs is required.
Strong experience in security solution design principles and practices, system development methodologies, and software life cycles.
Experience leading security teams is a plus, especially hands-on and able to coach teams on new technologies and practices.
Understanding or contribution to any open source projects in the domains like SOC, Incident Response, Threat Intelligence, Threat Hunting, etc.
Strong understanding of the enterprise network architecture, operating system concepts and IT Security.
Experience in handling multiple projects showcasing total ownership of the technical deliverables
We're a lean team, so your impact will be felt immediately. If this all sounds like a good fit for you, why not join us?
You'll love working at Cyware because
We value balance. We are committed to providing an environment in which you can balance great work with a great life. You'll have a generous PTO structure and holidays covered.
We're not just employees. We're people. We offer insurance coverage (health, vision, and dental), and reimbursements for your home office.
We'll invest in your career. Our company's growing quickly, and we'll give you the opportunity to do the same. You'll have access to a number of professional development opportunities so that you can keep up with the company's evolving needs.
We offer competitive compensation packages. We deeply value the talent our team brings to the table and believe that fair and equitable total compensation packages are part of our commitment to everyone who works here.
And so much more…