Contracts Manager (REMOTE)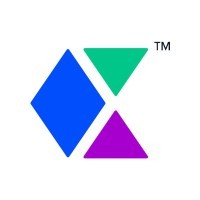 Cyware
Remote · United States
Posted on Monday, February 21, 2022
About Cyware
Cyware is a venture-backed organization currently in hyper-growth mode. While Cyware is headquartered in New York City, all of our US based positions are located 100% remote. The firm was founded by innovative practitioners to solve the massive-scale cybersecurity challenges they saw daily while working for leading global banks and technology organizations.
Cyware is disrupting the cybersecurity operations market with innovation that gives the firm claim to being the far-and-away ONLY company capable of delivering technology to build cyber fusion centers for customers in large enterprises and the mid-market.
Your next opportunity starts here!
Built on innovation designed by SecOps practitioners and cybersecurity leaders, Cyware offers multiple technologies within its next-generation platform, including advanced threat intelligence solutions (TIP) for large and small security teams, vendor-agnostic security automation (SOAR), and security case management. As a result, organizations are able to increase speed and accuracy while reducing costs and analyst burnout. Cyware's Virtual Cyber Fusion solutions make secure collaboration, information sharing, and enhanced threat visibility a reality for enterprises, sharing communities (ISAC/ISAO), MSSPs, and government agencies of all sizes and needs.
About you:
You can lead on strategic and tactical initiatives

You are hungry, inquisitive, proactive, energetic, and driven

You have a growth mindset and are committed to delivering results

You thrive in a fast-paced, collaborative environment
Why We Are Hiring:
To support our growing business, we are looking for an experienced Contracts Manager to join our Contracts Management team. In this role, you will be responsible for administering and assisting in the management of the full contract lifecycle for all manner of Cyware contracts. You will be a procedure owner and become a contract "data expert" while keeping Cyware's contracts management database up to date. You will be an integral part of ensuring quick and efficient delivery of contract documents to internal and external stakeholders. You must be results oriented, quick to learn, organized and detailed oriented.
Come join an exciting cybersecurity product startup that just closed Series B funding round!
What You Will Do:
Review, redline, and negotiate agreements for the entire corporate group, including SaaS Master Agreements, Channel/Reseller/Distributor Agreements, Professional Services Agreements, Vendor Agreements, and NDAs.
Provide consultation and support to internal stakeholders during contract negotiations
Be the first point of contact for most incoming contract requests
Assist in preparation of RFP responses and departure tables
Maintain Cyware's contract database
Organize and maintain records as required
Suggest and help implement continuous improvements to Contracts Management methods and procedures
Assist with internal template revisions and drafting of new templates as business need arises
Assist with compliance efforts, including KYC checks of partners, vendors and clients
Assume ownership of the global procurement process and play a key role in implementing continuous procurement process improvements across the organization
Who You Are
US Citizenship is a requirement of this position in accordance with 8 U.S.C 1324b(a)(2)(C)
You have at least 5 years of experience managing contracts in a corporate setting.
Extensive experience working on SaaS agreements and/or for a SaaS provider is required
Significant experience drafting and negotiating all forms of agreements, with a particular focus on complex or strategic agreements
Excellent communication skills with the ability to clearly articulate and explain complex concepts and contractual terms
Experience with international contract negotiations is a plus
Experience with supporting an international sales team
High technical acumen, including ability to use (without coaching) common web based or standard office software
Good understanding of standard procurement practices both in the United States and abroad
Understanding of US Federal Government contracting, including familiarity with FARS and DFARS. Experience with State Government contracting is a plus.
Experience with Contracts Management software and databases is required; experience with Conga Contracts is preferred
Excellent written and verbal communication skillsComfortable taking projects over mid-stream and providing secondary negotiation support
Comfortable working on a contracts team and assisting with multiple levels of review support
Self-starter and willing to raise suggestions about the need for process improvements by taking the initiative to discuss the needs with leadership
Bachelor's degree in Business, Finance or Legal Studies, or an equivalent combination of education and experience. Certifications from NCMA or a paralegal certification is a plus
We're a lean team, so your impact will be felt immediately. If this all sounds like a good fit for you, why not join us?
You'll love working at Cyware because
We value balance. We are committed to providing an environment in which you can balance great work with a great life. You'll have a competitive PTO structure and holidays covered.
We're not just employees. We're people. We offer 401(k) match, insurance coverage (health, vision, and dental), and reimbursements for your home office.
We'll invest in your career. Our company's growing quickly, and we'll give you the opportunity to do the same. You'll have access to a number of professional development opportunities so that you can keep up with the company's evolving needs.
We offer competitive compensation packages. We deeply value the talent our team brings to the table and believe that fair and equitable total compensation packages are part of our commitment to everyone who works here.
And so much more…
How to Apply
Apply right here. You've found the application!