DevOps Engineer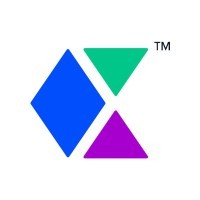 Cyware
Full-time
Bengaluru, Karnataka, India
Posted on Thursday, November 17, 2022
Cyware is where you belong!
Cyware offers the technology organizations need to build a virtual cyber fusion center. With separate but integrated solutions including an advanced threat intel platform (TIP), vendor-agnostic security automation (SOAR), and security case management, organizations are able to increase speed and accuracy while reducing costs and analyst burn out. Cyware's virtual cyber fusion solutions make secure collaboration, information sharing, and enhanced threat visibility a reality for enterprises, sharing communities (ISAC/ISAO), MSSPs, and government agencies of all sizes and needs.
Come join an exciting startup company in the cybersecurity space that just completed their $30 million dollar Series B funding!
We're a lean team, so your impact will be felt immediately. If this all sounds like a good fit for you, why not join us?
What You Will Do
Work closely with development teams to integrate their projects into the production AWS environment and ensure their ongoing support once there.
Gain a deep application-level knowledge of the systems as well as contributing to their overall design.
Be a DevOps champion - work closely with other internal teams to build security, reliability, and scalability into the development life-cycle.
Dive deep into the software stack to troubleshoot as needed.
Build engineering automation and productivity tools to streamline and scale applications in the production environment.
Troubleshoot and resolve issues related to application development, deployment and operations.
Build from the ground up reliable infrastructure services in AWS to deliver highly scalable services.
Work with a team of peers who are smart, professional, pull their own weight, and share a passion for what they are creating.
What We Are Looking For
2 to 5 years of total experience as a DevOps Engineer.
Hands on experience on cloud services like AWS, Google Cloud, Azure, etc.
Basic knowledge of Python/Django and SQL.
Experience with tools like Ansible, Terraform or Pulumi.
Experience with systems like Rabbitmq, Kafka, ElasticSearch etc.
Ability to create infra services for both cloud as well as on-premise deployment.
Strong fundamentals in Linux, networking & troubleshooting.
Experience with docker containers and orchestration tools like Kubernetes.
Knowledge of Prometheus monitoring would be an added advantage.
You'll love working at Cyware because
We value balance. We are committed to providing an environment in which you can balance great work with a great life.
We're not just employees. We're people, Heath insurance coverage (health, vision, and dental), and reimbursements for your home office.
We'll invest in your career. Our company's growing quickly, and we'll give you the opportunity to do the same. You'll have access to a number of professional development opportunities so that you can keep up with the company's evolving needs.
We offer competitive compensation packages. We deeply value the talent our team brings to the table and believe that fair and equitable total compensation packages are part of our commitment to everyone who works here.** And so much more**…